The deadline of 31 December was upon us – our accreditation for importing goods was about to expire and it was just after Christmas before our container was finally cleared. It was then up to Valeria, our resourceful manager in Managua to set about distributing the hospital beds (etc). Unusual haste was required this time as the customs warehouse now gives us just one day – instead of the previous 20 days – to remove our goods.
Valeria had identified 2 public hospitals in Rio Blanco and Siuna, both a long way out from Managua, which can make very good use of our hospital beds and their easy-clean mattresses. She also has contacts in a home for disabled children, outside Managua, and a heap of mobility equipment was earmarked for those children. At the last moment, she got news of a fire last week at a Catholic 'Seniors' residence in Chinandega, and so a quantity of suitable goods were sent to the home.  It had lost much of its roof and most of its contents and is without electricity at present so needs all the help it can get.
Valeria has visited Chinandega – some photos are attached here – and she plans to visit Rio Blanco and Siuna too, if she can do so safely.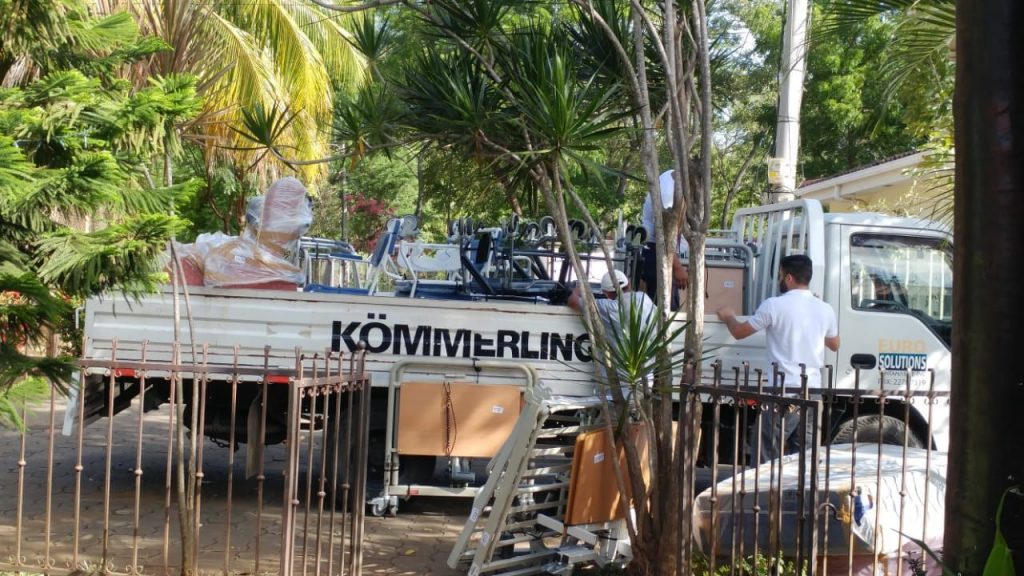 This container was significant in several ways. It was the first we've sent since the country's violent disturbances in April; it was therefore also handled entirely by Nicaraguan helpers and volunteers, with some funding from the Peace and Hope Trust for in-country trucking costs; it was also a test for any changes in the administrative burdens imposed on NGOs such as ours, given the government's recent suspicion that NGOs are funding the unrest in the country. We have learned from this (mostly successful) test consignment and are now more likely to send further containers in 2019, but we are keeping matters under constant review.